[img]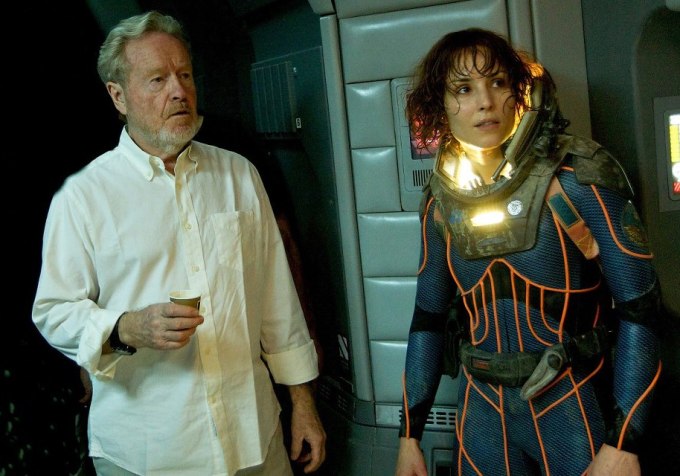 [/img]



PROMETHEUS 2: NOOMI REPACE SPILLS A FEW BEANS, KINDA-SORTA


In an interview with Indiewire Noomi Repace talks about the new script and here are the take-aways:

Writer Damon Lindenlof is out. Thank God! I don't think we could survive another cryptic journey into nowhere

.

No news (at least she not saying) on the new writer, but a new script is in the works.

Repace talked about her meeting with Ridley in London and looking forward to working with him on the next installment. REALLY?

She also talked about how bruised and battered she got on making the first one. Well to make an omelet you gotta break a few eggs

.

Here's my fav... The actress hinted or suggested in what direction she would like the next film to go. Uh, that's where Sigourney Weaver F'd up

! Remember? Things were going just fine and then Alien 3 happened. It was all down hill from there. Actors should act and Directors should direct. It's that lane we talked about.

To sum up this latest chin-wag with the actress appears to be an effort to keep the Prometheus fire burnin'. Nonetheless, I will keep my peepers peeled, 'cause I love this franchise!

WHAT DO YOU THINK?

Here's a link to the Indiewire article:

http://blogs.indiewire.com/theplaylist/exclusive-noomi-rapace-says-prometheus-sequel-script-being-worked-on-now-20130226
[img]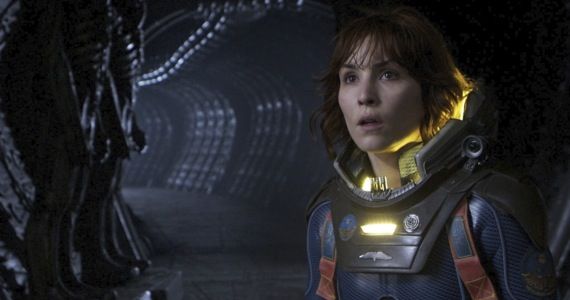 [/img]
"PROMETHEUS" NEXT TWO FILMS IN TROUBLE? MAYBE KARMA IS A B!TCH
According to a recent Screenrant article, the next two installments of "Prometheus" are experiencing writer's block. Big surprise there since I'm becoming more convinced that my original screeplay for "PERIL" was shall we say compromised.



The more I watch Prometheus and think back on the screenplay I shopped around to production companies (Jonathan Spaihts' management company Circle of Confusion being one of them) and entered into Scriptapalooza's screenwriter's competition a few years ago the more I'm convinced something foul happened. There are too many similarities between my screenplay and this film. Also, naming Shaw's boyfriend "Holloway" (my last name) was just too close to home– especially when I think back on that scathing lecture about raising the money for the expedition that Vickers gave him (it's no secrete that I've been attempting to raise money for "PERIL" which included reaching out to various production companies). Was that a tongue-in-cheek or just a nod-wink moment?

According to the article in Screenrant, "Sources close to the sequel have told Bloody Disgusting that the studio and Scott are literally "freaking out" over how to continue the story of Elizabeth Shaw (Noomi Rapace), and are taking pitches from basically anyone who can crack the story*. While a sequel is nearly inevitable, it definitely puts it in flux, and in a state of jeopardy." ––Perhaps if they didn't cannibalize the source they would be able to "crack the story." You can't mix apples and oranges and then expect to drink grape juice.



Producers––I'd be happy to write your next two films, but this time give me some CREDIT.



So glad I wrote the book and expanded the story after putting my original screenplay out there. Otherwise, my whole project would have to be scrapped.



Here are some of the similarities:

PROMETHEUS:

Lead character can't get pregnant and is deeply remorseful about it.

PERIL:

Lead character has abortion to go on mission and seeks redemption for it.

PROMETHEUS:

After waking from cryo-sleep main character has a serious bout of vomiting.

PERIL:

Same vomiting experience after waking from cryo-sleep.

PROMETHEUS:

Crew find the creators of humans called "Engineers"

PERIL:

Main character finds creators of humans called "The Ancestors"

PROMETHEUS:

Pivotal scene of alien birth/extraction in medical pod.

PERIL:

Pivotal scene of human birth/delivery in medical cryo-tube.

PROMETHEUS:

Discovery of black alien goo in erns that transforms humans

PERIL:

Discovery of grey alien fluid in canisters that transforms humans

PROMETHEUS:

Vickers line quote, "Wake them up"-referring to the crew after reaching LV-223

PERIL:

Bains line qoute, "Wake us up"- referring to crew after reaching MV5

PROMETHEUS:

Main character's last name "Holloway"

PERIL:

Hey! That's my last name!!!!!



PROMETHEUS:

Vickers living quarters makes heavy use of Holographic scenery of Earth. Also is the backdrop for the final alien fighting scene. The quarters completely destroyed with flickering holo-imagry was like reading a scene from my script.

PERIL:

See above


And the list goes on... but suffice-it-to-say it's no wonder the next Prometheus films are at a stand-still. Hey no worries there are so many untapped screenwriters out there I'm sure the ball will be rolling again, soon.




WHAT DO YOU THINK?



Similar topics
---
Permissions in this forum:
You
cannot
reply to topics in this forum