[img]
[/img]
I may be a little harsh on Universal's SyFY Network, but one can't help but to ask what is in the water cooler over there

? I mean it's not like they have bucket-loads of Emmy winning shows lined up. Heck, why pass on running the BSG: Blood and Chrome series? At least consider running a BSG themed show while the topic is still relevant.
If Stargate put the network on the map, BSG made them easy to find without GPS. Not running a follow-up show based on either the Stargate or BSG Canon is like shooting oneself in the foot (OUCH!)

. Can this network which is suppose to be about sci-fi continue to ignore the obvious

?
SOME DAYS DON'T YOU JUST FEEL LIKE THIS?



SyFy could have made a small fortune if they recorded this on one of those "that was easy" buttons. Frak! another missed opportunity for SyFy!
[img]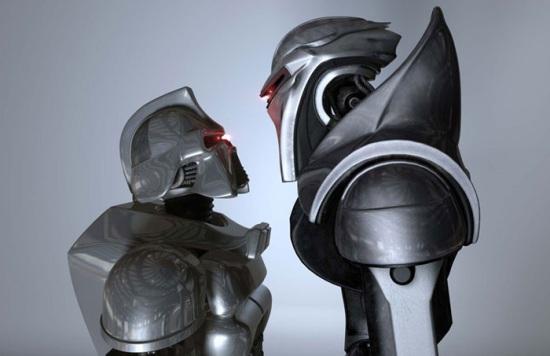 [/img]



BRYAN SINGER'S BATTLESTAR GALACTICA FILM ON HOLD: SHOULD WE BE THANKFUL?


While I refuse to bash a fellow filmmaker

, this burning question begs for an answer. His latest slate of films should serve as exhibit A when pondering a BSG movie:

X-Men (2000)
X2 (2003)
Superman Returns (2006)
Valkyrie (2008)
XMen: First Class (2011)
Jack the Giant Slayer (2012)

No doubt he is a skilled director, so perhaps the implied question of his abilities needs to be redefined. Instead of wondering if he's "good" maybe fans should ask if he's appropriate for BSG? I've noticed a lot of Singer bashing on various boards and tend to agree with most of the gripes, however I'm not ready to throw baby boy out with the bath water.

Without sounding flaky I'll make my point clear. He's good at fantasy films; defining X-Men for the big screen from comics and cartoons was no easy feat. However, his style is not edgy enough for a kick-ass Battlestar movie. Especially, after Ronald D. Moore absolutely nailed the TV series

. Expecting Singer to slam-dunk a BSG movie after Moore's epic version is like asking Ke$ha to follow a warmed up Celine Dion

. It ain't gonna happen... that dog simply won't hunt

! Now with X-men: Future Days Past coming BSG has been placed on an extended hold. In BSG fashion... maybe we should thank the Gods

. WHAT DO YOU THINK?





---
Permissions in this forum:
You
cannot
reply to topics in this forum