[img]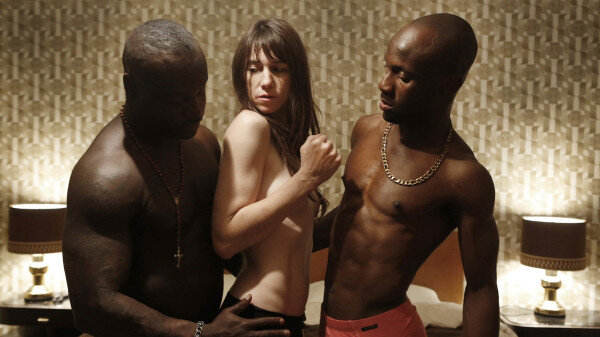 [/img]
LARS VON TRIER'S 'THE NYMPHOMANIAC'

"NYMPHOMANIAC" EXPLORATIVE OR EXPLOITIVE?: '5O SHADES' SUCCESS MAKING HOLLYWOOD BRAZZERS, AHEM, I MEAN BRAZEN?

*As a disclaimer I placed this topic in the Fantasy Film & TV forum, because this film is sort of fantasy-ish. A film which from its recent press released images and its star's chin-waggin' highlights its pornographic nature, but masquerades itself as an arthouse film is true fantasy. If it smells like sex (porn), sounds like sex (porn), and looks like sex (porn) then what is it? Oh, it's ART

.

Sarcasm aside let's "go deep" into this story...

There's no surprise that with the success of the book "50 Shades of Grey" (look for the movie soon) mainstream Hollywood is ready to explore its risque side and leave its inhibitions at the box-office, well at least on VOD in true pay-per-view style. So there's no need to worry about that pesky PTA committee or those nosey parishioners catching you at the theater to see it.



Lars Von Trier's new film 'The Nymphomaniac' has certainly caused whispers in the media these last few months with it's tantalizing press releases. Shia LaBeouf raised a few eyebrows when he recounted in interviews back in September how he sent Lars homemade skin-flicks of him doing the nasty

as an audition for his role in the upcoming film 'Nymph.' LaBeouf even told MTV.com that he would be having "real sex" on camera in the film. "It's going to be a wild movie. There's a disclaimer at the top of the script that basically says we're doing it (having sex) for real. Everything that is illegal, we'll shoot in blurred images. Other than that, everything is happening." Hey, I'm sure there'll be a LaBeouf fanbase scurrying to see that.



Months later 'Nymph' star Stacey Martin's interview with The Independent seemed to elaborate on the technical aspects of the on-screen romps. According to Independent, "The provocative film in two parts, which features real sex scenes with porn doubles in softcore and hardcore versions, will premiere at the Cannes Film Festival in May." Whew! So we'll be spared seeing LaBeouf in full morning-glory

. Some things should remain private even those iddy-bitty parts!

At least Lars has enough decorum to employ self-respecting porn-stars to do the dirty work!

With all this X-rated love out of San Pornando Valley and into the mainstream lately one has to ask, has Hollywood finally popped its

? BOM CHICKA WAH WAH!

WHAT DO YOU THINK?


Admin




Posts

: 108


Join date

: 2013-02-18





Similar topics
---
Permissions in this forum:
You
cannot
reply to topics in this forum