[img]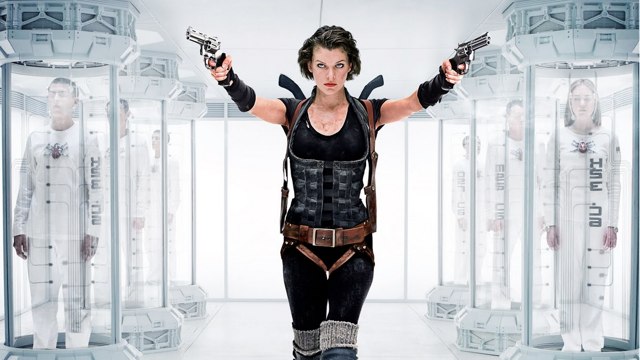 [/img]

RESIDENT EVIL 6?!!! W.S. ANDERSEN WORKIN' THIS FRANCHISE & WIFE TO UN-DEATH!


Like the zombies in the Resident Evil films this franchise just won't die. io9.com reported today that there is a RE6 in the works! What surprises me more is that I'm not all that upset about it. I kinda like this franchise. Hey, it's not exactly Shakespeare, but Milla, the zombies, and W.S. Andersen's action-sequences make for great eye-candy on a Saturday afternoon while I shove some buttery popcorn in my pie-hole.

Conversely, I am a little peeved that a film of this caliber is on its 6th round at the rodeo and I am working harder than a Hebrew slave to get my first sci-fi film project noticed.

I guess membership does have its privileges after all. I'll get there one day and when I do I'm sure they'll be no shortage of green-eye'd monsters

lurking in the shadows of Forums like this one taking a shot or two at my good fortune. Oops! My fingers are betraying my thoughts (you weren't suppose to read that). I digress from my rant. I'll let you all be the judge of this topic as I can no longer be trusted to remain objective!

WHAT DO YOU THINK?
Admin




Posts

: 108


Join date

: 2013-02-18



I really liked the first RE movie. The rest not so much.
Hollywood gives the public what works.
This movie hit so we get five copies.
>Markieho

I really liked the first one too. But, admittedly if they kept them coming I would probably keep going to see them. Kinda makes me wonder what my threshold would be. I must be a glutton for punishment (like driving by an accident; gotta look

). Maybe, The Umbrella Corporation programed me during that first show--call Alice cause dey got me!

Admin




Posts

: 108


Join date

: 2013-02-18





Similar topics
---
Permissions in this forum:
You
cannot
reply to topics in this forum