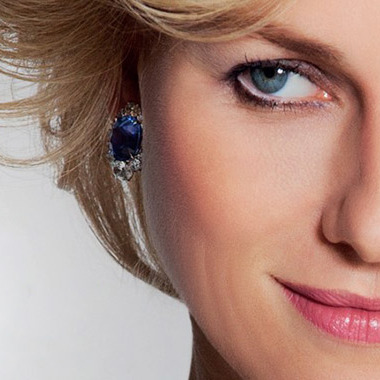 " />
"DIANA" MOVIE AIRING DIRTY ROYAL LINENS OR IS IT JUST A BIG SCREEN TABLOID?

Prepare to clutch your pearls and let your good scotch breathe Royal fans! Unfortunately, we may rue the day this film hits the theaters.

 

It's been nearly 16 years since a fatal car crash claimed the life of Lady Di and now her life is about to be immortalized on the big screen by Naomi Watts. Though I love Watts, I'm not too keen on seeing a big screen exploitation piece on the private dalliances

  of the beloved classy lady, Princess Diana.

However, our infatuation with her life, her children and new grandchild continues to give the media and Hollywood endless opportunities to make a buck. I can't imagine what it must be like to live under the constant scrutiny of the media. But, I'm sure one day I'll find out––I am after all a filmmaker and author.

The film "Diana" is already receiving poor reviews. Critics have called the film "atrocious and intrusive." Naomi Watts has received far more sympathetic critiques on her portrayal of the late princess. Peter Bradshaw of The Guardian writes, "Watts makes a decent fist of playing Diana––she wears the clothes well (especially the glamorous ones) and the hair looks first-rate." However, he adds, "There's something missing…what's the point of Diana? It's hardly fascinating. It doesn't offer new facts about the Princess's life. And certainly doesn't explain her complexity or contradictions. That would take a different, better film altogether."

Princess Diana's ex-lover Pakistani Dr. Hasnat Khan says the film is 'completely wrong' and in a rare interview with the British tabloid The Mail On Sunday stated the film is "based on gossip and Diana's friends, talking about a relationship they didn't know much about…It is all based on hypotheses and gossip." Well they've got a bloody cheek! What kind of friends are they, eh?

 

Admittedly, when I first saw the preview for the film I thought to myself, "beautiful  cinematography–maybe I'll give it a look-see." However, in the back of my mind I could hear Michael Jackson's Dirty Diana song playing over the dialogue! One can't help but to wonder if this is just a glorified tabloid piece better suited for reading while on the loo––excuse me royal fans, I should say ON THE THRONE.

 

WHAT DO YOU THINK?
Admin




Posts

: 108


Join date

: 2013-02-18




---
Permissions in this forum:
You
cannot
reply to topics in this forum